 Content Count

14

Joined

Last visited
About bmanke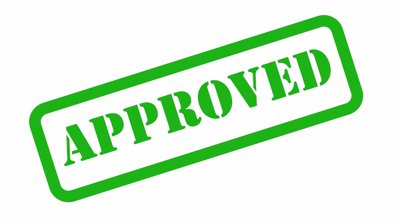 We're experiencing a similar issue, with our sites (HTTPS) not showing up on our clients' website analytics (HTTP sites using Google Analytics). There seems to be some good explanations about adding a meta tag to our website head to send referral data from HTTPS to HTTP sites (https://moz.com/blog/meta-referrer-tag). Has anyone else experienced this with Revive and Google Analytics, and found any fixes?

In a new rails app, we're seeing inconsistencies between our Google Analytics stats and ad stats on Revive. Ad impression stats are roughly 600% higher than we'd expect based on pageviews recorded by GA. We've been double-checking both our GA tracking codes and Revive settings (to make sure the zones weren't also added to another site etc), but nothing has come up yet. Has anyone seen this issue before? Any advice about how to troubleshoot this? Thanks!

andrewatfornax

reacted to a post in a topic:

Over-delivery of all Contract campaigns

Thanks. We finally upgraded this week. No evident change yet, but I'm not sure how long it would take for these campaigns to correct themselves, so we're keeping an eye on it for now.

I second (or third) this feature request! :) I'm currently trying to get retina images to display in an app on iOS/Android. Using CSS to display retina images works great on websites, but isn't as successful in apps (so far). Does anyone have any workarounds for displaying retina images at this point?

hi Erik, I'm not sure as to when it started exactly, but we haven't made any updates recently (we'll be updating to 3.2.4 shortly).

We've noticed an interesting trend in our Revive installation recently, where all of our Contract campaigns (30+ campaigns) over our whole network of sites are over-delivering, some by up to 156%. Our over-delivery rate is set to 5%. Are there any other global settings we can check to see what's affecting our delivery of all campaigns in this way? Thanks!

Have there been any developments with Revive in being able to track viewability? We continue getting requests for this kind of information from clients.

Thanks everyone for this info, we're working through a similar responsive site design now. @bryanwoj was your experience with respond.js successful? Any advice on how to implement that?

We've just had an agency ask about viewability on a campaign on our sites. At this point viewability seems like a a difficult metric to track accurately. Is this something that will be incorporated into Revive? One article about viewability: http://www.iab.net/iablog/2014/03/viewability-has-arrived-what-you-need-to-know-to-see-through-this-sea-change.html Thanks!

Revive has a "frequency capping" feature, but is there any way to get ad frequency stats?

@andrewatfornax Below are the instructions I received which ended up working for us: -- OpenX / Revive is designed to work on a server that is set to run internally in UTC (which is the standard for any server actually). The times displayed for the end user are an offset for their location, so a few hours before (like CET = GMT+1 or EST = GMT=5). In the database of your system, there is a table named Preferences (or ox_preferences most likely). This has a record for each of the preferences a user can set or adjust. One of these is for the Timezone setting, and it should like similar to this: http://cl.ly/image/1E0L2G2h0p1L It is not always the same preference_id value everywhere, so make a note of the value you have in your case. Next, go to the table names ox_account_preference_assoc and search for any records with the preference ID you found. In one of my installations, this is what I found: http://cl.ly/image/1r2X1a3R1q41 This means that both my system as a whole (account_id=1) and my agency (account_id=2) are set to display date/time information for timezone Europe/Amsterdam. You can have a look in the ox_accounts table to find out what the accounts are. If a user who has access to the system does not specify their own time zone preference, they automatically get times displayed with the time zone setting for the account they work in. If the record named "timezone" is missing in the preference table, time zone settings won't work, and the activation and deactivation of campaigns (among other things) will work in UTC instead of what you assumed. --

When updating the timezone from the UI, I get the following messages: - Timezone updated Followed by: - However, campaign activation and expiry were not updated, nor time-based banner limitations. You will need to update them manually if you wish them to use the new timezone. How you do you manually update the timezone for time-based banner limitations? I can't find any timezone settings aside from the ones in My Account > Preferences. Thanks!

@mok, did the above successfully resolve your issue? We're getting the same error. Thanks!

I'm looking through Campaign Delivery Reports. Wondering what the columns "Overall +/-" and "Current +/-" mean. Can someone explain them? Thanks!