Posts

7

Joined

Last visited
About 440music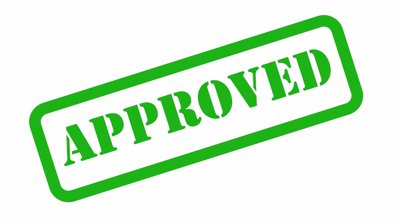 440music's Achievements

Newbie (1/5)
0
Reputation
I'm using Plesk Server Provisioning Control panel and I was also getting the 403 error until I switched from COMODO to OWASP ModSecurity which now allows me to add users and advertisers. Both COMODO AND OWASP are OpenSource programs

OK I found the answer to my issue I'm using Plesk 18.4x and in the Tools & Settings > Web Application Firewall and set Web application firewall mode to Detection Only [SOLVED]

I gave up trying to find the answer and uploaded the backup. I'll install on my local server to see if I can replicate the issue and find an answer but for now, I gave up trying to find the answer to the 403. Things I tried: changed permission directories to 777 or a+w changed permission on config files switched from php7.3 to 7.4 to 8.05 cleared browser cache checked .htaccess Hope this helps find the answer if you run in to my issue. The thing that's strange is that the previous version of Rivie works without issues. Thank you

Forbidden You don't have permission to access this resource. Apache Server at adserver.440music.com Port 443 adding an advertiser is forbidden, the install is flawless and database is built and I can navigate around but can not add as the manager or administrator. I have full control over the server and was working prior to moving to the new servers. Been struggling with this for a few hours and haven't found the solution in the docs or forum. Any ideas would be help full. can not save any information changed permissions still same error fresh install ----- install back ----- changed database password I haven't found the config file with the database info or permissions which is the last place I can think of to look. Thank you

Hello GoodVib, have you looked at this? https://www.revive-adserver.com/blog/maxminds-new-license-key-for-downloading-geolite2-files/ with more details about how you are using GeoTracking(MaxMind) would allow replies with a better answer. Good luck. Tommy

I had an issue like this and found that if the banners came from an unsecured site they would display on the secure site. I don't remember how I fixed the issue so I hope someone with more knowledge offers more.

Ubuntu 18.04 Plesk Control Panel dedicated server I'm in the middle of a complete redesign of my web site and have been using Revive for years and this is the first time I've seen this and it is really weird! My local server is identical to the production server except that local is Ubuntu 20.x. I updated the index page with the banner script working on the local server but I don't see banners on the live site. I know I'll figure it out but if you have any ideas or found the answer. What I'm looking at first is https although both sites have valid SSL certs I found the issue, I had http on the script and switched to https and banners are working on the production site.