 funkman733
Approved members
Content Count

17

Joined

Last visited
About funkman733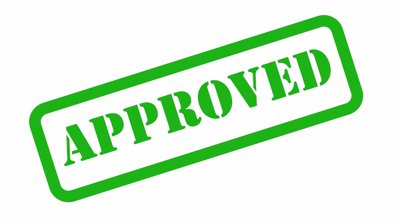 Well, fortunely I have solved the issue. From adv.inonda.tv I have take the "adv.inonda.tv.conf.php" I have opened my "adv.alterheads.com.conf.php" and I have seen that some string was deleted. Then I have edited the last one and I have uploaded it into /var folder. Now all works fine!

Between points 4 and 5 I have lost to write another point... Well, from adv.inonda.tv I have take the "adv.inonda.tv.conf.php" I have changed it into "adv.alterheads.com.conf.php" and I have edited it with the new database values, new folders values, and new domain ad server values. and I have uploaded it into /var folder

Well, I have also seen that if I create a new campaign and I added a new html banner with the same html code from another banner all works fine with the preview activated. I have also seen that I have the preview issues when in the banner editor I select "Generic HTML banner" in "Edit HTML to enable click tracking for". Else, if I select "Don't edit HTML" all works fine. What could be the issue and what should I do to solve it?

Hi to all, well, I have found two others Campaigns where I can see the banners, and are two local banners. But I have others campaigns with local banners where I have the issue. So, I'm entered into "Preferences > Account Preferences > User interface preferences" and I have deactivated all banners preview and all work fine now, but I cannot see the banners preview and also if I put the invocation code into a test site I can see only the banners of the campaigns that I can see the preview of the Banner without problems when in the preferences I have activated the banners pr

Hi, I have migrated my revive installation from adv.inonda.tv to adv.alterheads.com. I have created a database backup of adv.inonda.tv installation I have created a new database in adv.alterheads.com In this database I have imported the backup of the database from adv.inonda.tv I have copied the Revive Adserver files into adv.alterheads.com After I have do the access to adv.alterheads.com URL to do the installation/upgrade Revive have seen that it was the last version 5.2.0 and the database was correctly installed and it redirect me to the login page

Hi to all, I need to migrate my actual installation of Revive adServer to another domain, actually is in a subdomain of the main domain and when I try to open the site in the main domain the time to load is not good because the server need to play also the ad Banner from the subdomain... What should I do to do it without lost any data? Thank you

Hi to all, before the update to Revive 5.0.5 I has Revive 4.1.4. Well, with the 4.1.4 version the sites that uses the Revive TAG to display banners, doesn't loads very speedly, but they loads in a little over of the user friendly time. Now, after the 5.0.5 version, the time to load the sites is very very hard... the load is very very very very slowly!!! Revive is installed on https://adv.inonda.tv and you can see one of the sites that it is too slow now on https://eventi.inonda.tv The server resources are not saturated, they don't come up over 40%. What could

News? The Revive adSense Cookies are profiling cookies or technical cookies? The Italian Cookies law are terrible, and if we don't respect the law, we need to pay a fine from €20.000,00 to €120.000,00. Please Erik Geurts, can you give us some news? Here the link to the Italian Cookie Law: http://www.garanteprivacy.it/web/guest/home/docweb/-/docweb-display/docweb/3118884

Hi, I want to post here the Italian Cookies Policy link: http://www.garanteprivacy.it/web/guest/home/docweb/-/docweb-display/docweb/3118884 So, as I consider the Revive Cookies generates in all my sites? Technical Cookies, Profiling Cookies or "Third Parties" Cookies?

hi, when I click on "Video Ads - Player info" I have the 403 forbidden error message. Why? what is the problem?

Yes, in Italy all developers are in serius Panic!

Hi, I use Revive ad server to manage the advertise in some website. At 2 june 2015, start the new European Cookie law for all site. What should I do to configure all Cookie site that using Revive ad server? Thanks

I have upgraded!!!! wowowowowowowowowowo

Hi, thanks. One question: the upgrade tutorial at the first point "Upload the files of the new software version" tell this: if I have installed Revive ad server in "www.example.com/adserver/" folder, the new file need to copy to "www.example.com/adserver_new/" folder. But, if I have this case "adserver.example.com" what should I do to install the new update?

Hi to all, I have installed the Revive 3.0.5 version. How should I do to update to Revive 3.2.0 version? I don't want to create a new installation and import the old advertise and database to new installation...