 scott001
Approved members
Content count

40

Joined

Last visited
About scott001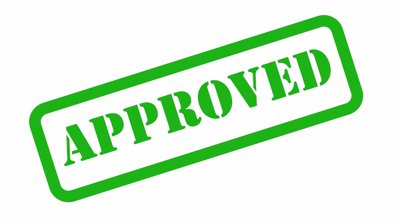 Just FYI, here is how I've been doing this, and it stopped the errors, and I believe is a secure way to run for most apache users: chmod -R a+w /revive/var chmod -R 644 /revive/var/cache/*.php chmod -R 644 /revive/var/cache/*.php.meta chmod -R 444 /revive/var/www.my-domain.com.conf.php chmod -R a+w /revive/var/plugins/ chmod -R a+w /revive/var/templates_compiled/ chmod -R a+w /revive/www/images/ chmod -R a+w /revive/www/admin/plugins/ PS - These should be run in order from top to bottom.

Sorry to bring this up again, but I upgraded yesterday and ran into more permission issues. So the command that your software said I need to run before upgrading was: chmod -R a+w /public_html/revive/var This puts permission for everything in that directory at 666. The problem is that there are a few files in /var/cache that contain my database password info, like www.mysite.com_admin_container.php and localhost_admin_container.php. Do you agree that these probably should not be at 666? Changing these to 644 or 444 seems to trigger the warnings.

scott001

reacted to a post in a topic:

MariaDB 10.2 Compatibility?

Maybe the solution is for me to turn on strict mode on my current mariadb 10.1 using what I learned here: https://www.liquidweb.com/kb/how-to-disable-mysql-strict-mode/ and see if everything goes ok? My concern is that bad things could start happening to the db without me noticing right away. I was really hoping that the developers on this software could help with this more...who else should know this besides them? MariaDB is now the standard, and mysql support will end soon.

Any idea if strict mode in mysql is ok for Revive?

Is Revive Adserver compatible with MariaDB 10.2 ? I am currently running MariaDB 10.1, and see this warning when I go to upgrade: MariaDB enables "strict mode" by default as of version 10.2. Strict mode controls how MariaDB and MySQL handle invalid or missing values in data-change statements such as INSERT or UPDATE. Applications not built with strict mode enabled may cause undesired behavior; please verify applications using MariaDB are compatible before upgrading. More information about strict mode is available here

Also, I discovered more files that contain my site's login info, which should probably also have at least 644 permissions. So we know about the config file which should probably be 444: var/www.mysite.com.conf.php But also in /var/cache are the following which contain your site's login info/passwords, which probably should be at least 644, if not 444: var/cache/localhost_admin_container.php var/cache/www.mysite.com_admin_container.php.meta var/cache/localhost_admin_container.php.meta Don't forget this one mentioned earlier: var/cache/www.mysite.com_admin_container.php

It's your software, why not just give the exact permissions we need to set with a publicly facing site??? I don't write your software, but as a user I need to know this. Your software is throwing errors--based on what? The site you send me to to fix those errors doesn't have the required information for me to fix those errors, yet you keep sending people there. PS - I would not set this file /var/cache/www.mydomin.com_admin_container.php to anything other than 644 or higher, perhaps even 444 if that would work. So why not just give your users the most conservative setting that will prevent the software from throwing the errors? That is all I am saying here. Why leave us to guess from dozens of possible permissions?

Here is what you currently say: The web server requires the ability to write to the following Revive Adserver directories and all files/directories under these locations: var var/cache var/plugins var/templates_compiled plugins www/admin/plugins www/images And here is what I believe it should say (note that I removed the var and plugins listings, because I don't think you mean those. I think you mean only the ones listed under those): The web server requires the ability to write to the following Revive Adserver directories and MOST files/directories under these locations (FOR APACHE THIS IS 777): var/cache (EXCEPT THE PHP FILES IN THERE, WHICH SHOULD BE 644) var/plugins var/templates_compiled www/admin/plugins www/images

For example in /var/cache I seethis file which contains my site login/password: www.mydomin.com_admin_container.php Your instructions are telling me to chmod this 777, right?

I know I seem like I am being a pain about this, but there are issues with what you say here: https://documentation.revive-adserver.com/display/DOCS/Directory+Permissions#DirectoryPermissions-WritePermissions For example, within my var/cache I see a cached version of my conf file, complete with passwords. If I 777 all files under /var 777, then it will be open to the world. I only ask that you be precise, so that my server, and perhaps others, don't get hacked. Due to this situation, I am still unclear which files need 777.

Ok, so no reply...again, are you saying that I need to chmod my configuration file to 777? Would this not open it up, including my passwords, to the world?

I certainly hope you can be more clear, as I keep seeing this error and can't believe that you'd have me 777 files like conf.

It doesn't seem safe to put 777 permissions on .htaccess and php files...but I will check. This can't be right, you would have me put 777 on my conf file??? It is in /var...

I correctly applied those permissions yesterday, 777 so those directories and their sub-directories, yet when I logged in today I got this error again: Error: File permission errors detected.These may impact the accurate delivery of your ads,See the debug.log file for the list of unwritable files I double checked, and the permissions are correct. Also, I checked the debug.log, which I emptied yesterday, and nothing is there. Any ideas?