Content Count

6

Joined

Last visited
About mattheoh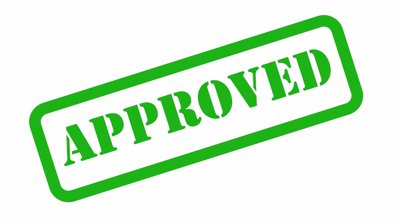 I auto-reply myself ;) I had to modify /plugins/invocationTags/oxInvocationTags/layerstyles/simple/layerstyle.inc.php and added a div englobing the banner : <div id="MAX_'.$uniqid.'" style="position: absolute;background: white ;left: 0;width: 100%; height: 100%; top: 0;z-index: 19;visibility: visible; text-align: center; padding-top: 30px;"> Don't forget to put the id on this div , to be able to close it.

Hi, I would like to use Revive Adserver to show up an interstitial image. I d like to hide all the site with a white color all around the image (like a lightbox). I tried to configure interstitial as simple and put a white background, but it does not cover the site (it just adds white color around the image). Is there a way to do it? Thanks in advance for your help.

I have the same problem of warnings. Could you explain a little bit more what you did exactly ? I don't understand the "said ressource" you are talking about. Thanks for your help.

Hi, I also get this kind of error. I had it on the version 3.0.1 and I just urgrade to 3.2.2... but still the same. I also tried to edit timezone in php.ini (I saw a post about this in the forum) - but didn't cancel this recurrent warning. Here's the exact warning in my logs, any idea ?! thanks per advance. :) PHP Warning: date_default_timezone_get(): It is not safe to rely on the system's timezone settings. You are *required* to use the date.timezone setting or the date_default_timezone_set() function. In case you used any of those methods and you are still getting this warning, you most likely misspelled the timezone identifier. We selected 'Europe/Berlin' for 'CET/1.0/no DST' instead in /var/www/vhosts/example.com/httpdocs/adserver/www/delivery/lg.php on line 173, referer: http://www.example.com/adserver/www/delivery/afr.php?refresh=10&zoneid=3&cb=&loc=http%3A%2F%2Fwww.example.com%2F

Erik Geurts

reacted to a post in a topic:

Hacked Openx / Adserver With Fake Google Ads

Maybe, I wasn t very clear... I just made an upgrade from openx to revive adserver 3.1 at the beginning of march. Last week, I had some Google ads that were published and which weren't from my Google account. So I checked, the revive adsever back office, and indeed some banners were published, and I wasn't responsible for those ! So , I understood that there were a hack. I checked the ftp, and saw a plugin.php file in the images folder, that was malicious. But this file seems to be here for a few months, before my upgarde of march. So yes, I said my revive adserver was hacked, but the malicious file was not sent through this actual version, but through an old open x version. (i don't know exactly which open X version - cause I just deleted all the files. so can't tell you what issue it was related) No problem with actual version which I guess, is completely safe. Why do I want to contact Google ? just to say them , that the xxxxxx Google account number, owns to hackers , and they hack websites to publish their ads ! Do you know if it's usual way for hackers to do that (i was astonished, cause I got to say... it's bad, but very "clever" to publish your own google ads, to be able to make money with the hacked website's frequentation) Hope I was a little bit clearer ;-)

Hi, My revive adserver 3.1 was hacked last week (in fact the malicious file was on my server for a few months - I think it exploited an old security breach in a former open x version, to send a plugin.php file in my images folder) I deleted this file and changed all my codes. Everything seems OK now. The hacker used my server during a few hours, to publish his own Google Ads on my website ! very clever ;-) I ve noted his Google adsense account number. Do you think I have to indicate it to Google ? (or it's a lost cause) If yes, where Can I do it ? (it s nearly impossible to find a contact form in Google help website !) Thanks per advance.